Assam State: Population, Language, Literacy & Other

Do you want to the Sex ratio of Assam State? Find out the Population of Assam, Language of Assam, Literacy Ratio of Assam State. Which is the National Bird / Animal / Tree / Fruit / Flower of Assam State?


Welcome to Assam State of India

Assam State is loacated northeastern part of India. Assam is a land of rare wild animals and exquisite flowers and plants. Assam renowned for its Tea and Silk. In the bank of river Bramhaputra; the capital of Assam situated. Karbi Anglong, Cachar Hills, Barak river valleys are the central attraction of Assam State. Nagaland, Manipur, Mizoram, Tripura, Meghalaya and Arunachal Pradesh bordered Assam State. Assam also bordered India internationally from Bangladesh and Bhutan.

Guwahati, previously known as 'Pragiyotishpura', is the major city of Assam. Guwahati located in the bank of Bramhaputra River. The name 'Pragiyotishpura' (older name of Guwahati) means 'Light of the East'. Guwahati name was created with the help of 'Guwa' (Areca Nut) and 'Hat' (market).


Pictures of Assam State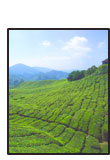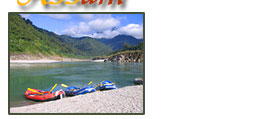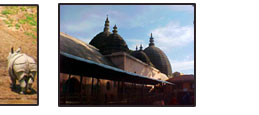 More About Assam State

National Bird of Assam State - White winged wood duck
National Animal of Assam State - One horned rhino
National Flower of Assam State - Fox tailed Orchid
National Tree of Assam State - Hollong
National Language of Assam State - Assamese (Asomiyan) and Bodo


Assam State Statistics

Total Area of Assam State : 78,438 sq.km
Capital of Assam State : Dispur
Languages of Assam State : Assamese, Bengali, Bodo, Karbi
Total No. of Districts in Assam : 23
Assam Population Rate : Male (11,579,693) & Female (10,834,629)
Literacy Rate of Assam State : 64.3%